Winchester, VA/Press/May 16, 2019 – Richard Vasquez Firearms Consultant of Rick Vasquez Firearms LLC  was recognized as a Top Professional of North America 2019 – 2020 by The Who's Who Directories.
The accomplishments attained by Mr. Richard Vasquez in the field of Firearms Consultation, warrants inclusion into the Top Professionals of North America.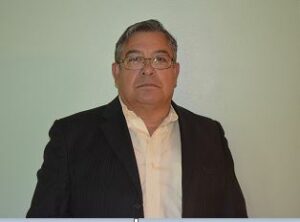 Rick Vasquez Firearms LLC located in Winchester, Virginia provides firearms consulting and security concepts, offering a wide range of services related to National Firearms Act (NFA)and Gun Control Act (GCA) Expertise, Import Guidance, Firearms Training, Security Concepts and Training, Gunsmith and Evaluations Services. Owner Rick Vasquez and his staff of professional security experts are well versed on both domestic and world security issues, they instruct to a high level and is there to represent your safety, showing you how to protect yourself as well as your family.
Rick Vasquez is an internationally renowned expert in firearms technology, regulations, and tactics. He is knowledgeable on all regulations and statutes pertaining to the National Firearms Act (NFA)and Gun Control Act(GCA). As your consultant he can guide you through these regulations to assist you through your business model or as an individual gun owner. The importation of firearms is regulated and administered by the Bureau of ATFE. If an individual wants to import a firearm, Mr. Vasquez can assist you with commercial businesses in the importation of firearms and components; or if you are trying to make that one-time importation of a firearm. If you need to take a course in firearms training, Mr. Vasquez has basic firearm training for beginner and advance students and provides security measures for electronic devices, like cameras, and access control. His goal is ensuring that your home, business, family, and you are safe when traveling or at home. He offers evaluations of new firearms concepts, silencers, muzzle brakes, and numerous firearms related items. Additionally, Mr. Vasquez provide advanced gunsmithing, such a building sniper rifles, and repair services.
Mr. Vasquez is available as a technical consultant, expert witness, security advisor, tactical instructor, and compliance specialist. He has testified over 40 times in Federal and state court, assisting special agents in complex criminal investigations and enforcement operations. He regularly advises clients in the identification and classification of firearms, particularly under the Gun Control Act, National Firearms Act, and ATFE regulations. He also has designed, developed and delivered law enforcement training for domestic and international audiences. Over the course of his career, Mr. Vasquez have delivered firearms identification and use of training to INTERPOL, Australian Crime Commission, all Central American countries, extensively in Mexico and throughout the United States. In addition, he has launched a Crisis Management group – https://www.activecrisis.com/. His clients include private individuals, manufacturers, and governments worldwide.
Mr. Vasquez served a 21 year career in the USMC and  held the  rank of Master Sergeant.  Mr. Vasquez was further employed by Diplomatic Security Service and finished his government service with the Bureau of Alcohol, Tobacco, Firearms and Explosives.
Mr. Vasquez has written numerous training lesson plans in the use and identification of firearms related subjects.
Mr. Vasquez has received the public service award from the United States Attorney in the 4th district, recipient of ATF's Distinguished Service Medal and recipient of numerous letters of appreciation from ATF, FBI, and foreign law enforcement.
The Who's Who Directories, a New York based biographical publication company, distinguishes and profiles leading professionals who demonstrate recognizable success and leadership in their field. The directory is valued for promoting awareness of individual accomplishments and achievement within the North American community.
Contact:     Rick Vasquez